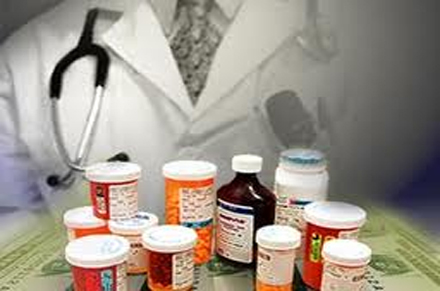 The Biotechnology Industry has gained greater investor attention this year as it strives to impress with solid rally. The iShares NASDAQ Biotechnology Index ETF (IBB) has shown an advance of more than 35 percent in 2012, more than double as compared to the S&P 500 Index's gain of 15 percent.

The factors contributed the industry's rapid rise this year include new legislation, increased mergers & acquisition activity as a result of major patent expirations. The High Technology Small Business Research Incentives Act has recently been admired by the Biotechnology Industry Organization (BIO).
Peregrine Pharmaceuticals (NASDAQ:PPHM) saw a steep fall on Friday after Federman & Sherwood initiated an investigation of clinical data that the company provided on or before September 7, 2012 from its Phase II bavituximab trial.
The company has a market value of $107.32 million. It employs 172 people, over the last 12 months has generated revenue of $13.83 million and has a net income of -$41.69 million. The firm's operating margin is -301.47 percent and net profit margin -301.48 percent. The latest closing price of its shares moved up 3.00% from the 50-day moving average.
Dendreon Corporation (NASDAQ:DNDN) recovered well from early decline in the last trading session to end on a positive note after sales of its prostate cancer treatment, Provenge, failed to meet expectations. To have a quick look on this stock's price history, beta used to measure the volatility or systematic risk in comparison to the market as a whole was 2.85 and the percentage change in the price over the last fifty two weeks remained at -40.47%. The price range in those 52 weeks had a highest hit of $17.04 on Feb 07, 2012 while lowest level during that period was $4.17 on Aug 02, 2012.
Questcor Pharmaceuticals, Inc.'s (NASDAQ:QCOR) shares increased after unveiling a plan to pay quarterly dividend and increased the size of its stock repurchase plan. The stock's price increased in the last trading session with a previous 52-week high of $58.91. The stock was trading on above-average volume. The stock traded at a volume of 7.55 million shares at a price gain of 3.59%. The share price is now down -65.31% for the past three months. Latest closing price was 39.82% above its 50-day moving average and 41.84% above its 200-day moving average.
Arena Pharmaceuticals, Inc. (NASDAQ:ARNA) suffered a fall, extending its weekly decline to 8.17% and monthly fall to 10.05%. While trading at volume lower than average, the stock dropped -2.80% Friday. Its previous 52-week high was $13.50 and moved up 540.00% over the same period, trading at a volume of 6.30 million. Shares have risen 170.13% over the trailing 6 months. The stock is currently trading -2.62% below its SMA50 and 59.59% above its SMA200.